Sound of Taransay : Guest Artists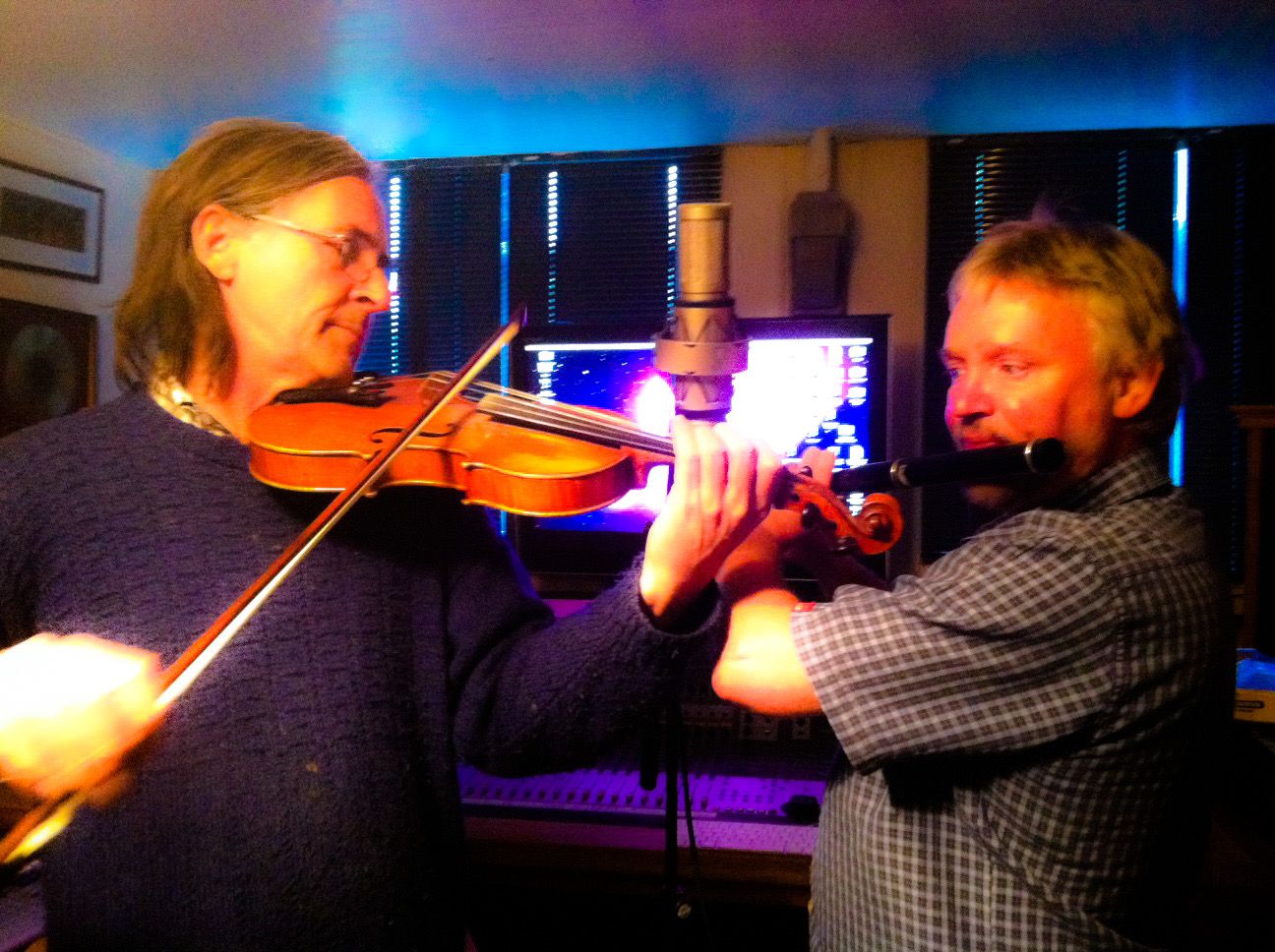 Dougie MacLean (fiddle)
Dougie has achieved almost every honour the music industry can give and yet the awards keep coming in for him. Myself, Dougie, Roy Gullane and Hudson Swan made our first album together as the Tannahill Weavers in 1976. Ever since that bonding experience we have remained good friends, and I am thrilled to have him on this recording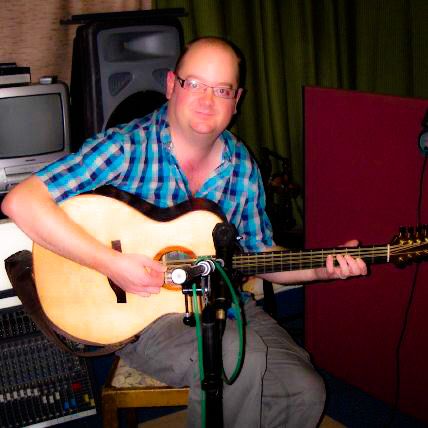 Aaron Jones (bouzouki, guizouki, guitar, bass)
I have never met such a multitalented musician as Aaron. He is the backbone to this recording, playing bouzouki, guizouki and bass. It is no surprise that he is a past winner at the BBC Alba Trad Awards for Instrumentalist of the Year. He has also won group awards with the Old Blind Dogs at the BBC Trads. Good man Aaron!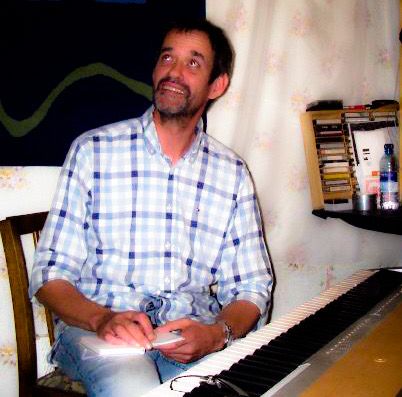 Russell Hunter (piano)
Not only is Russell a wonderful pianist, he has a fabulous touch on the fiddle as well. Between himself and Aaron they provide a rock solid backing to this recording. At time of writing this he's off doing theatre work, with The Tales of Para Handy.
Gary Innes (accordion)
I'm lucky to have got Gary on this CD, as he is one very busy man! Not only is he a top class accordion player, he is a top class sportsman as well. At the time of writing this he was playing Shinty for his club side and was captain of the Scottish national team. He also does Shinty commentary for the BBC. He plays with Mànran, the first Scottish band to reach the UK charts singing in Gaelic.
Ross Ainslie (Highland bagpipes)
Ross is one of Scotland's most influential pipers - as I write this he plays with the spectacular Treacherous Orchestra, Salsa Celtica, Jarlath Henderson and is a regular with the Dougie MacLean Band. Ross, a multi-instrumentalist, is also a brilliant composer - look out for his book Homemade Tunes. A great guy who is widely respected for his innovative piping.
Fred Morrison (Uilleann pipes)
I've known Fred since the '80's, when we were almost lucky enough to lure him into joining the Tannahills. He has been winning pipe competitions since a very young age, and secured a record-breaking seventh victory at the prestigous Macallan Trophy competition at Brittany's Lorient Festival. Fred is known for his virtuoso performances and his acclaimed CD Outlands is a must for all.
Charlie McKerron (fiddle)
I first played with Charlie at Dougie MacLean's Rural Image shows at the Royal Concert Hall in Glasgow and the Perth Concert Hall. The beautifully rich tonal quality of his fiddle playing is instantly recognisable. He plays with Capercaillie and Session A9, the latter winning Live Act of the Year 2012 at the BBC Alba Trad Awards.
Dougie McCance (Border pipes)
My cousin Dougie! It only seems like yesterday since his mum was running him around in his pram. At the time of writing this, he is touring all over the world with the Red Hot Chilli Pipers. What a great pleasure to finally get a chance to work with him on this album.
Hugh "Shuggie" MacCallum (percussion)
Shuggie plays drums with the well known Fergie MacDonald Band. He is a great character, as you would expect of someone playing with Fergie. He has also played drums and all sorts of percussion on a number of Tannies albums.